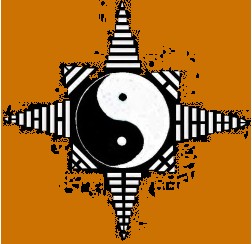 We Also Treat (in alphabetical order)

-Abdominal pain (chronic or acute).
-Accident related injuries
-Allergy
-Anger management
-Arthritis
-Bleeding (nose, internal organ, eyes, urine)
-Cough.
-Dementia
-Dizziness
-Ears problem (Tinnitus, dry ears, itch ears, ect.)
-Eye problem (floaters, blurred vision, dry, runny, red and painful eye.)
-Gum disease
-Heart burn.
-High blood pressure
-Insomnia
-Itchiness ( whole body, partly)
-Muscle cramps and leg pain
-Muscular atrophy
-Myofascial Pain Syndrome (MPS)
-Numbness (hands, legs, half body, whole body)
-Palpitation
-Scoliosis
-Sinus problems
-Stroke (prevention & after stroke)
-Skin problems
-Sweating disorders
-Tiredness (chronic)
-Thyroid treatment

Disorders during pregnancy
-Breech baby
-Prevention of miscarriage
-Uterine bleeding
-Morning sickness

Disorders after birth and during pregnancy
-Heavy discharge
-Prolapse of Uterus
-Uterine Bleeding
-Women's urinary incontinence.

What We treat
Effectively Treated Disorders
Pains:

Headache; Carpal Tunnel Syndrome;
Back, Neck, Shoulder, Arm Pain; Whiplash;
Sciatica;


Internal Problems:

Bell's Palsy; IBS; Fibromyalgia; Tinnitus;
Hernia (Hiatal, Inguinal, ect); RA;
Epilepsy; Trembling (body, neck, hands)
Diarrhea (chronic); Asthma;


Mood Disorders:

Depression; Anxiety; Chronic Fatigue;


Dermatological Disorders:

Hives (urticaria); Singles;


Gynecological:

Infertility; PMS; Menopause; Cramping;
Amenorrhea (no period);


Children's Health Care:

Autism; ADD; ADHD; Brain Damage from Birth;
Bedwetting;


Unknown weird disorders: